Vitella. Give your skin vitality and enjoy life.
Our range of specially formulated creams, ointments and gels are designed to help you cope with your skin difficulties and regain your skins vitality.
Our product line of protective, moisturising, regenerative and vitamin ointments
Developed in collaboration with dermatologists & paediatricians.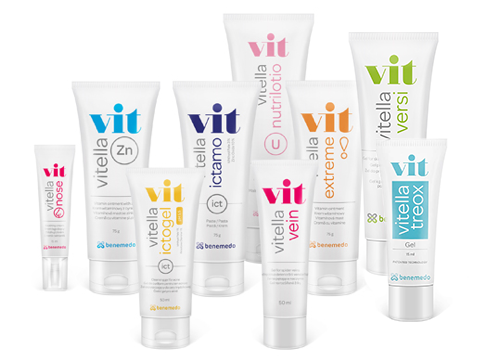 Sign up for our
newsletter.


Be the first to receive news about our products and services.